Skipper's Concert Calendar

Event Navigation
Cancelled – Patron First Friday | FREE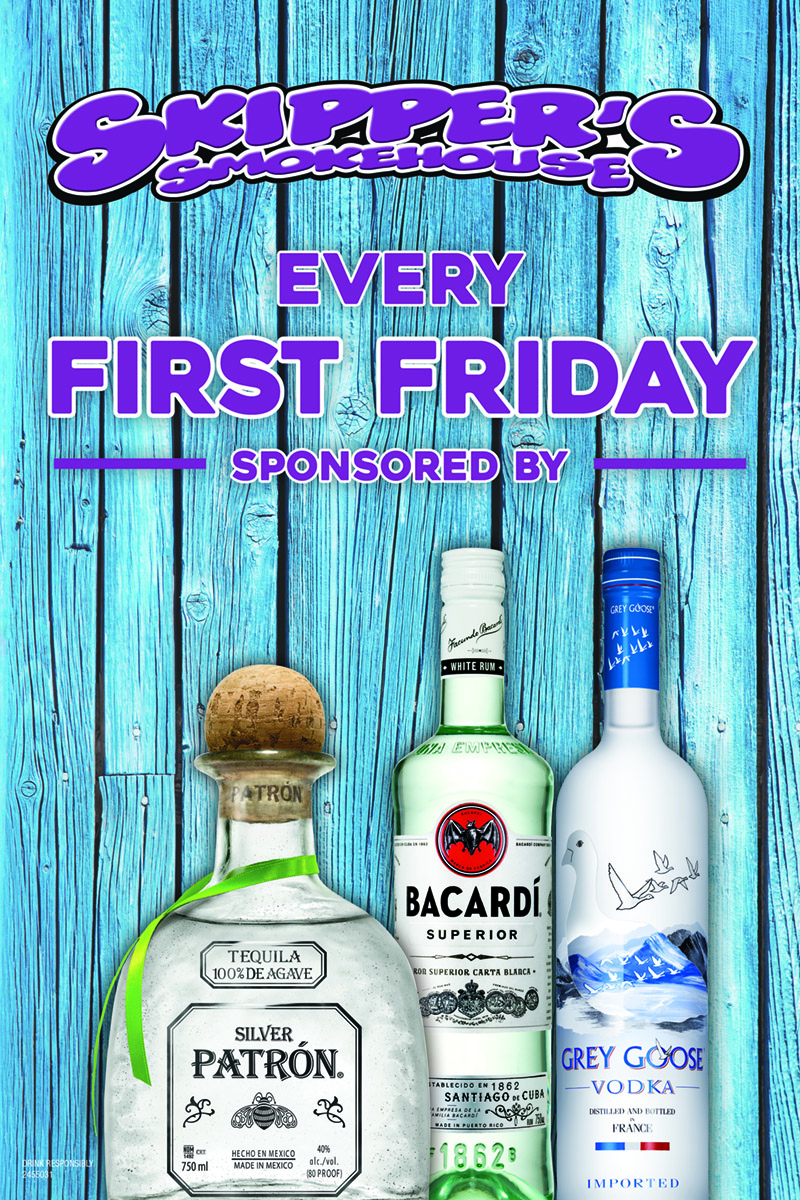 As of today, March 17, 2020, Skipper's Smokehouse is postponing all concerts/events at our venue through April 15, 2020. We are following the recommended CDC and government recommendations to make informed decisions to do our part to help participate in keeping our society safe. This is a tough time for all of us – our musicians and hospitality industry staff are suffering in a very large way as it relates to the battle against COVID-19/coronavirus.
Thank you so much for your support while we are all navigating these uncharted waters in our country – we would also appreciate you keeping us in mind for take out orders. We have folks standing by to take your order.
Please do your part to keep you, your family and your fellow Americans as safe as possible.
Peace, Love & Smoked Mullet –
– Skipper's Smokehouse Ownership, Management & Staff –
8pm to 10pm
Join the Patron models for a FREE tasting event – you can try Patron Silver or Patron Reposado for the first time (cough, cough… or the tenth, we're not judging)!
We will feature our new drink menu that is sure to please the thirstiest of connoisseurs.
*event occurs both inside and outside and the FREE tasting event does not apply to admission for the evening's live music… you will have to purchase admission to the live music*